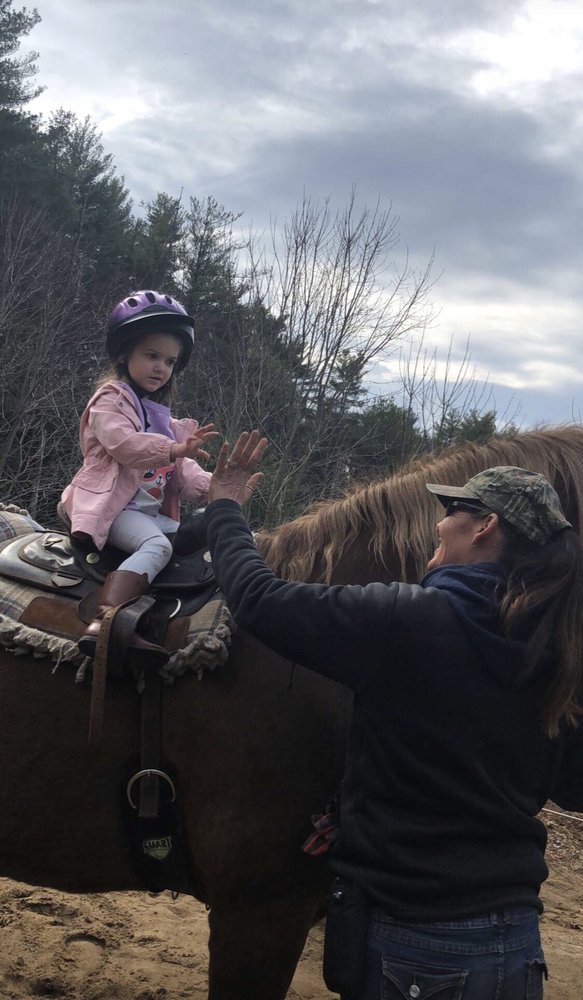 Lucky 7 Stables has tame and mild-mannered horses available for guided horseback trail riding here in Southern New Hampshire. Come ride with us on one of our scenic 5-mile guided horseback trail rides. Trail riding is fun for the whole family and no experience is necessary.
Riders must be 8 years & older (no tandem/double riding) and a parent or guardian must authorize all riders under 18 years of age to ride.
Shoes or sneakers required (no barefeet, sandals or flip-flops please).
Trail rides go out year round, seven days a week by appointment.
Call us at (603) 432-3076 and reserve today!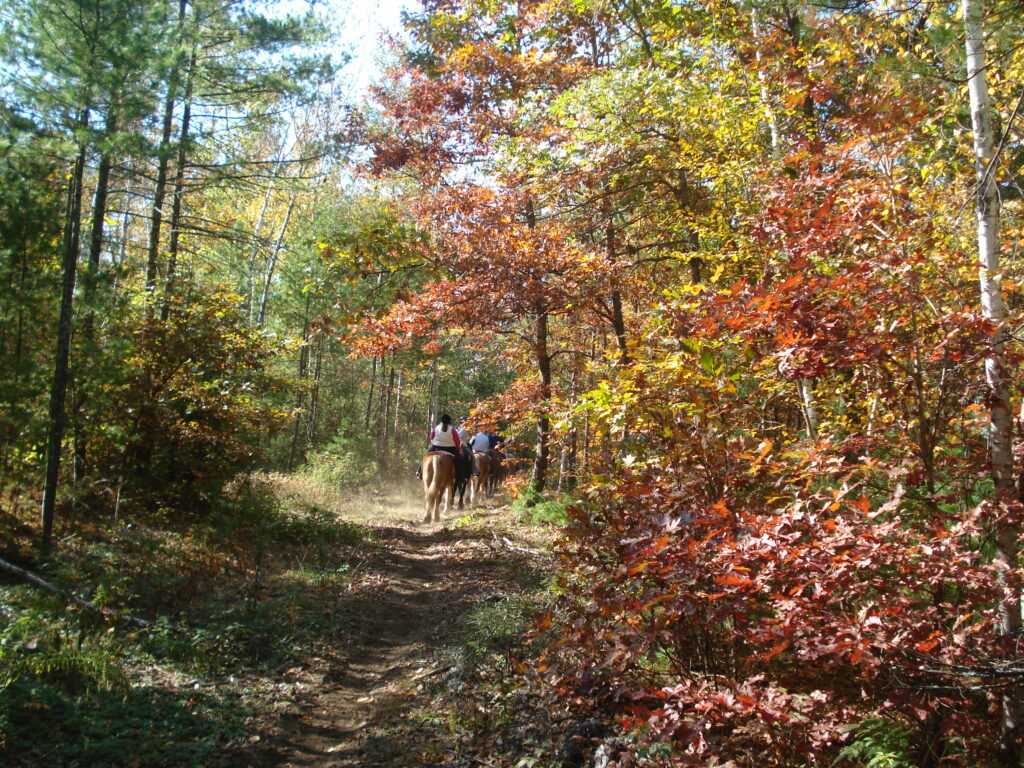 Hours of Operation
April through October – 10:00 AM to 5:00 PM
November through March – 10:00 AM to 4:00 PM
View Some Of The Trails
(Click on images to enlarge)